About Credos
find out more about us
On this page, Credos' accounting office could, like thousands of other companies, stress that it is familiar with accounting processes and that our accounting services are backed by years of experience. However, practice has taught us that accounting is not just about these elements. Our accounting office is therefore created by a team that understands what outsourcing is and the importance of being a partner for our clients in areas such as accounting services, HR and payroll, accounting or virtual office.
Human resources and payroll services, settlements, contacts with the tax office and the Social Insurance Institution (ZUS), combined with frequently changing regulations are a real nightmare for entrepreneurs. It is certainly not an easy task to navigate independently in the complicated reality of Polish law, which is why often people running small as well as larger companies decide to take advantage of professional accounting services. Their comprehensive assistance in keeping accounts is invaluable to every entrepreneur. Reliable, timely records and accurate tax decisions can directly translate into profits for the company. This is one of the key reasons why choosing the right accounting office is so important.
Credos accounting office - tailor-made
A good accountancy office should constantly care about the quality of work and maintain high management standards. To ensure not only the correct optimisation of your company's accounts, but also to advise on financial solutions and support in developing your business. So if you're looking for a competent, experienced, reliable team, there is no doubt that Credos' accounting office is the right address. A modern, professional office provides comprehensive financial and accounting services for companies with a diverse business profile, form of settlements and taxation. It offers assistance in areas such as accounting services, HR and payroll, bookkeeping and virtual office. A committed team that understands what outsourcing is, responsibility and flexibility of cooperation is a guarantee of high quality of services and optimal adaptation to the Client's needs.
We understand your role, you know your business. We believe that together we can do more.
Sleep tight, so how do you make sure that your choice is right?
Certificates and insurance
When selecting an accounting office, it is worth paying attention to whether the employees have received the C.I.K. Accounting Certificate (Accountant Information Centre), which confirms that they have the necessary factual knowledge to provide accounting services at the highest level. The Credos accountancy firm holding this certificate is a guarantor of the competence, professionalism of services and experience of the employee, who must demonstrate at least two years of professional experience before obtaining the certificate. In addition to experience, it is also worth paying attention to confidentiality standards, taking care of updating knowledge, i.e. completed courses and training. Another important issue is having a civil liability policy. This care means that the office approaches accounting responsibly, and in case of an employee's error, no financial penalties or penal and fiscal charges will be imposed on the Client's company. It is also worth checking the opinions about the office, experience and market position, which in the case of Credos look impressive.
Comprehensive service
The professional accounting office offers a very wide range of services, among which apart from tax accounting, HR and payroll services, financial and managerial accounting is also conducted. Credos' accounting office employees often become personal advisors who have powers of attorney to represent the company in offices. In this case, the office will assume the obligation to represent the company in any tax proceedings. It is always worth making sure that the offer of accounting services meets our needs. In this respect, we should take into account both our current expectations and show some kind of caution and try to determine whether our requirements will not be extended in the future. The wide range of services provided by Credos increases the chances that, as the company grows, we will not waste time looking for additional specialists who will fit in optimally. We will be able to meet our needs.
Communication with the office
Communication with the office Easy, convenient and trouble-free contact with an accounting office is an important issue for every entrepreneur. The more access paths, the better. Channels such as e-mail and telephone are an absolute minimum of modern communication. Efficiently operating Credos accounting office uses modern forms of communication and exchange of documents between the office and its clients, enriched with a mechanism of transferring accounting settlements. An experienced team ensures a clear, legible flow of information, making every effort to ensure that messages reach their recipients within the set deadlines. Such solutions, in addition to convenience, saving time and money, are essential for good relations and satisfactory cooperation.
The decision to work with an accounting office often binds business partners together for a long time, so it is important that the choice is well thought out and prudent. When analysing offers, attention should be paid to the competences of the office's employees, certificates and insurance, the scope of services offered and the rules of cooperation. Next, it is worth checking how long a given company has been operating on the market and how much experience it has. If, as in the case of Credos, the office has been operating for several years and enjoys a wide range of satisfied customers, then the entrepreneur can rest assured that his company's accounting will be entrusted to the right hands.
If you are interested in our technical infrastructure and the software we use, click here.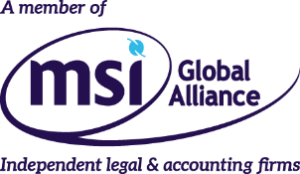 We are an independent member of MSI. It is one of the largest alliances of accounting offices in the world, bringing together 200 companies in over 100 countries.
The experience, competence or knowledge of each of these entities is now at your disposal. Membership of such an association is a commitment for us to observe the highest procedures and standards. For clients, this is a chance to find a reliable partner, who will be able to conduct accounting matters reliably
You want to see our testimonials here.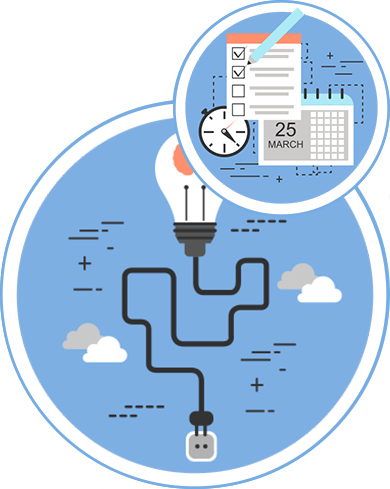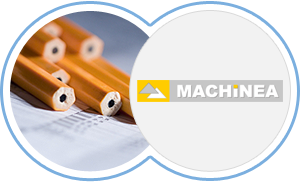 We are satisfied with Credos' quality of services and their client approach.
Recommended by,
Witold Brzostek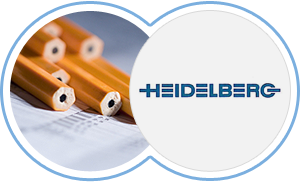 Credos is a reliable and trustworthy business partner.
Recommended by,
Maciej Pachulski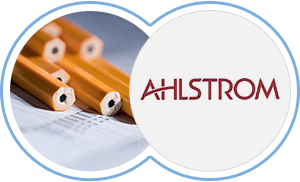 Highly qualified staff, openness, involvement and reliability are Credos' assets.
Recommended by,
Magdalena Zydowicz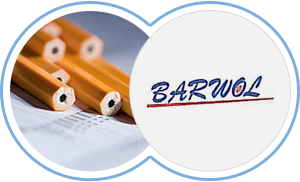 Timeliness, competence and reliability are the Company's main asset.
Recommended by,
Przemyslaw Jazwinski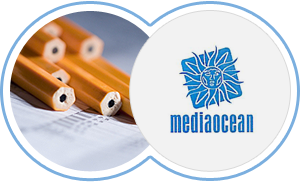 Doing business with Credos is noted for professionalism, reliability and individual approach to the client.
Recommended by,
Krzysztof Paszkowski